If you are on a mission to find birth family, locate lost family, solve adoption searches or find missing loved ones, Reunite People is passionate about solving your case. For over 16 years we have been blessed to search for lost loved ones, provide adoption search reunions, locate missing people and find lost family members for those who have no where left to turn. It's our greatest joy to provide you and your family with the answers you desire and deserve. 
As a way of giving back and paying it forward, often over the years, our clients have volunteered to help us crack new cases in their area! The reunite people team along with internationally famous female private investigator Lynn-Marie Carty, case solver and justice fighter is ready to find birth family for you!
Our team looks forward to hearing from you! Our goal is to provide you and your family with a second chance for a new beginning.
Birth family adoption reunion surprise!  We solved the case of adopted birth sisters at Look Hair Salon. Adopted sisters only had one photo of their deceased birth parents. We found their birth aunts, uncles and cousins they had never met! We pretended they were salon customers and made a birth family collage.
Find my father reunion. We delivered a single mother's birth father to her cash register at the mall for a special Christmas reunion surprise. For our special "Christmas Miracle Reunion" please Click Here
 Birth mother and adopted mother hugs, gratitude and peace
Click Here For Tampa Bay Times adoption reunion newspaper story for Reunite People birth mother, adopted mother, happy daughter reunion. The smiles say it all. Who doesn't need more people to love them?
National television reunion shows with Dr. Phil, John Walsh and Iyanla by Reunite People Investigator Lynn-Marie Carty, an expert in her field.
Click Here for Stars and Stripes Reunite People reunion story of case solved and aired on the Dr. Phil Show.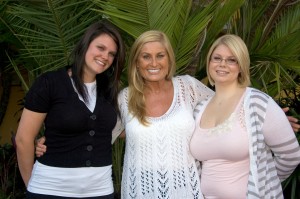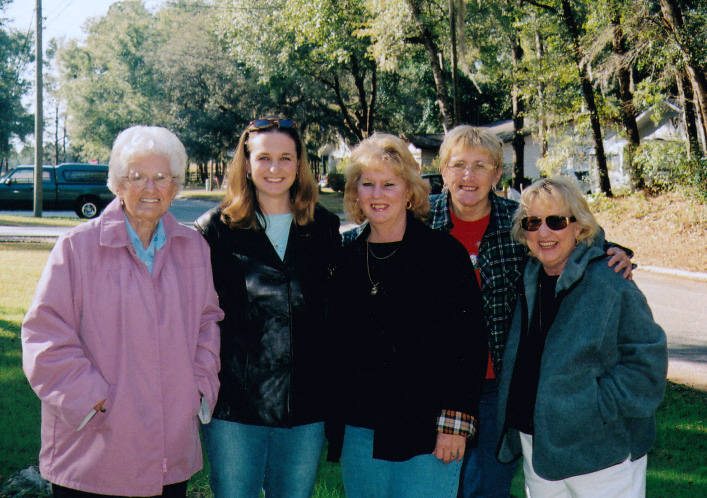 Reunite People adoption searches solved the case for these sweet young ladies. They were thrilled when they met for the very first time. Their reunion was filled with hugs and hope. They all looked forward to a second chance for a new beginning. Reunite People is passionate about finding family.