Tampa Bay Times November 11, 2016 Purple Heart Medal Reunited With Military Family by Reunite People
If you are on a mission to find birth family, locate lost family or solve adoption searches please contact us. A birth family genetic genealogy dna test could help us get the answers you have been waiting for. Here at Reunite People Investigation Agency we love helping people solve their cases. Our detectives are passionate about solving your case. The best part of our work has always been to reunite people and their families. Are your adoption records sealed? Genetic genealogy dna testing could help us find your birth family.
Reunite People Investigation Agency works hard to solve each case and our goal is to uncover the truth for you. Over the past 17 years we've helped thousands of wonderful people and we look forward to helping thousands more. The most gratifying part of our work is to locate missing people and to find lost family members for those who have no where left to turn. Our greatest joy is to provide loved ones with the answers they desire and deserve. We are also dna investigators. Genetic testing is just one more tool we may be able to use to locate your long lost family roots. If you are willing to take a simple, inexpensive dna test the results will give us clues regarding your genetic genealogy. It is possible dna clues can help us find your birth family quickly. Private Investigator Lynn-Marie Carty has personal experience with birth family genetic genealogy dna testing. Her own father's birth family was recently located by birth family dna testing! She is thrilled that birth family genetic genealogy testing solved her father's case even though he had been deceased for close to a year when the dna matches were recently revealed to her.
As a result of our success stories and as a way of giving back and paying it forward, many of our clients have volunteered to help us crack new cases in their area. At this very moment the reunite people team, along with internationally known female private investigator Lynn-Marie Carty, case solver and justice fighter is ready to find birth family for you!
Our team looks forward to hearing from you! Our goal is to provide you and your family with a second chance for a new beginning.
Here is one very special birth family adoption reunion surprise!  After some in-depth detective work we solved the case. We were thrilled for these lovely adopted birth sisters. They worked at the Look Hair Salon. Originally, the adopted sisters only had one photo of their deceased birth parents. We found their birth aunts, uncles and cousins. The last time both sisters saw anyone from their birth family they were very young. We pretended the newly found family were all hair salon customers and made them a very special birth family collage.
Please find my birth father reunion case. We delivered a single mother's birth father to her cash register at the mall. This made for a very special Christmas reunion surprise. For our special "Christmas Miracle Reunion" please Click Here
These special mothers were very happy to meet each other. The birth mother and adopted mother gave each other big hugs. 
After they met, the entire family expressed their gratitude and peace. Both mother's knew that they each had played an important role in the life of their beautiful daughter.
Click Here for a Tampa Bay Times newspaper adoption reunion story about a birth mother, an adopted mother and a happy daughter. Their smiles say it all. Is there anyone who doesn't need more love in their life?
Reunite People Investigator Lynn-Marie Carty, has appeared on national television reunion shows with Dr. Phil, John Walsh, Tyra Banks and Iyanla, as an expert in her field.
Click Here for a Stars and Stripes Reunite People reunion story. This is just one of several of our adoption cases that was solved and aired on the Dr. Phil Show.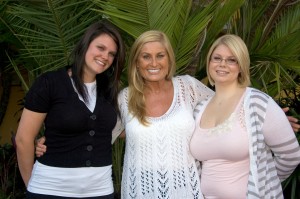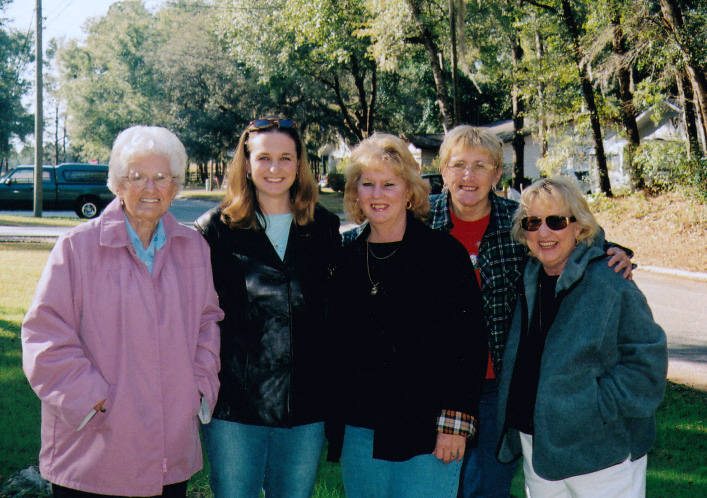 Our Reunite People adoption search helped these sweet young ladies meet their birth family! Finally they were all together again. Everyone at the reunion was elated. It was wonderful to see their smiles and most of all to hear their stories. The search was over and their case was solved. It was gratifying to see how thrilled they were to meet each other again. Most of all their reunion was filled with hugs and hope. They all looked forward to a second chance for a new beginning. Reunite People is passionate about finding family.